Ctrl for iPad User Manual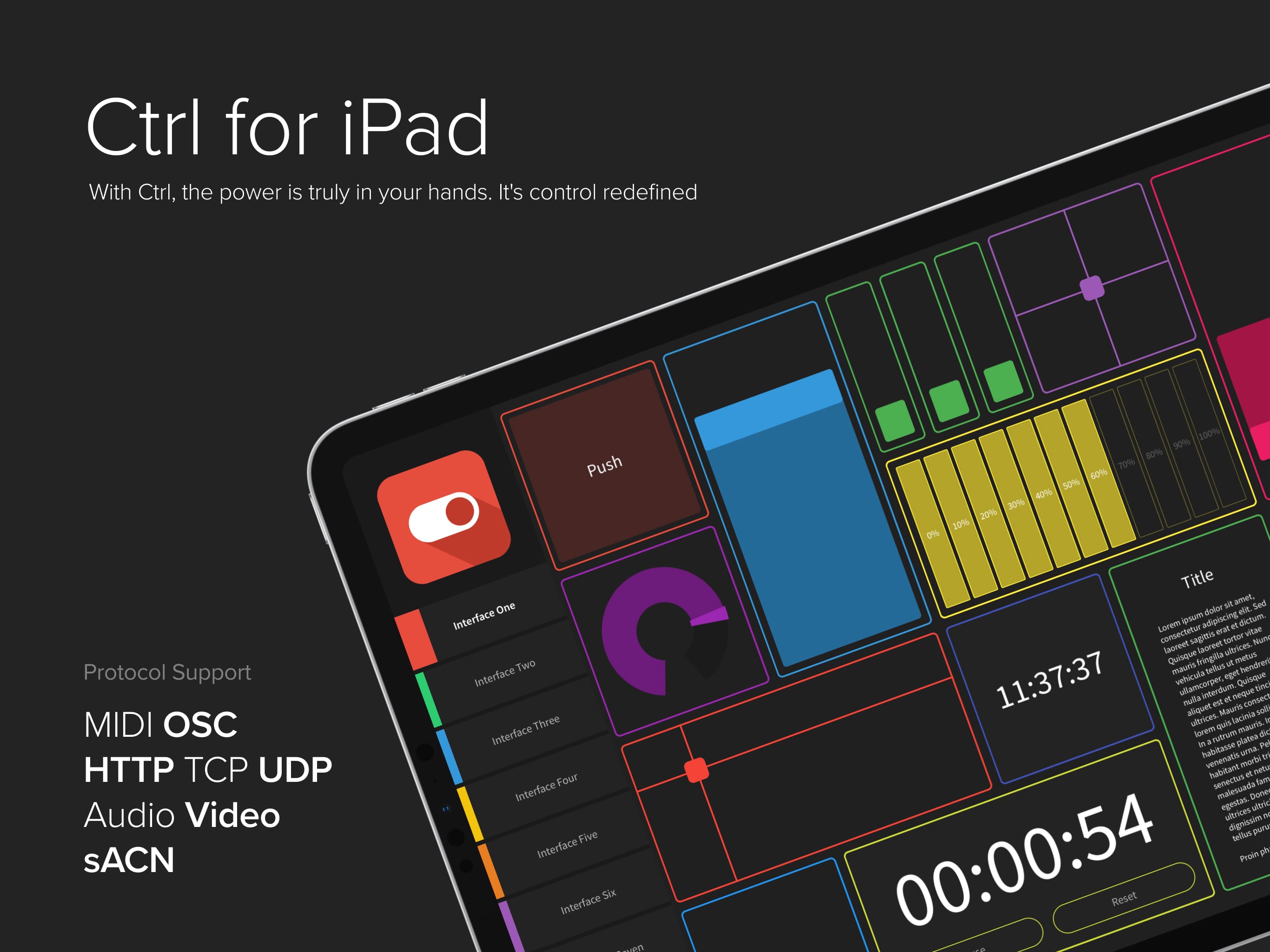 Welcome to the Ctrl for iPad User Manual. Here you will find the fully documented guide on how to setup and use Ctrl for iPad.
For quick tips and recommendations on using Ctrl for iPad, visit the Knowledge Base.
Getting Started​
We've including some simple getting started videos to cover the basics of setting up a workspace, creating linear interfaces for playback and importing media assets.