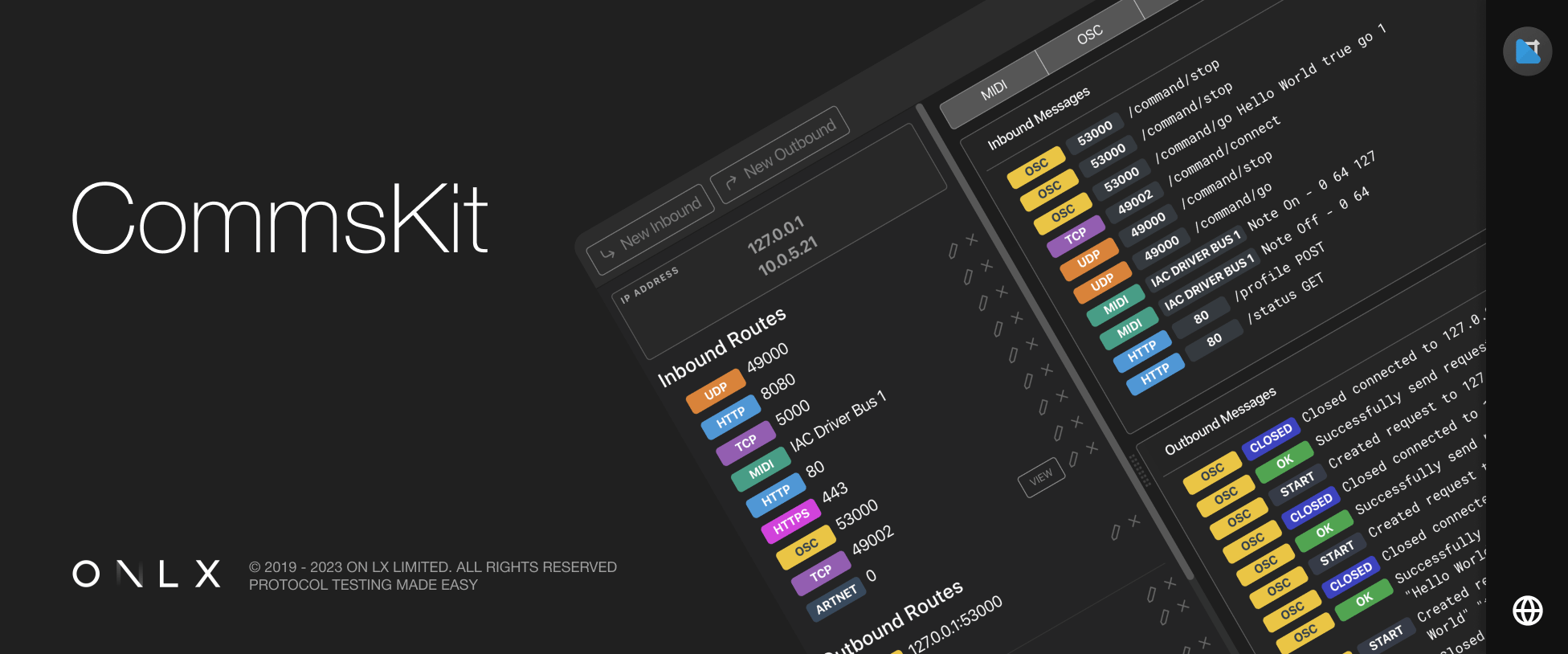 Welcome to CommsKit, a protocol testing application for macOS and Windows designed for the entertainment industry. With CommsKit you can bring the testing and monitoring of MIDI, OSC, HTTP, UDP, TCP, ArtNet & sACN protocols into one single interface.
IP Addresses

The IP address box is located at the top left hand side of the interface. It lists the IP address of all network adaptors connected to your machine.

When sending data to CommsKit from the same machine (loopback) make sure to use the IP 127.0.0.1 rather than localhost.
Useful Topics